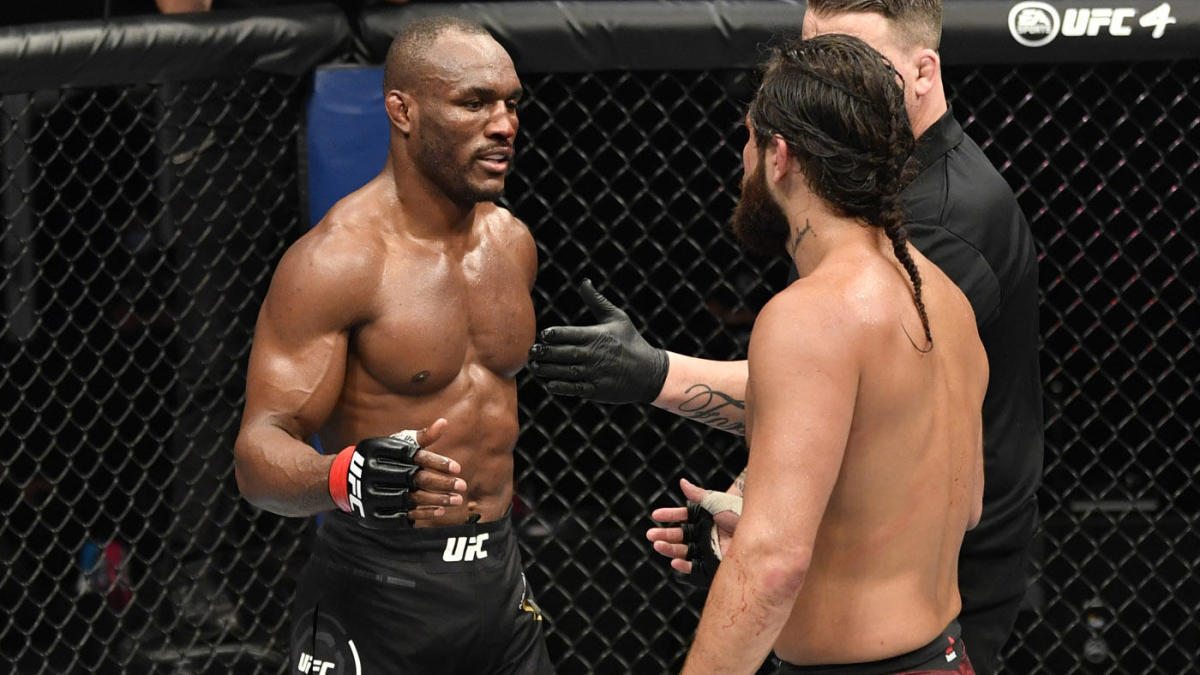 Kamaru Usman starts as the overwhelming betting favourite against Jorge Masvidal in their UFC 261 welterweight title rematch
Usman takes on Jorge Masvidal at UFC 261 on the 24th of April, later this year.
Jorge Masvidal will be getting another shot at the title, come the 24th of April at UFC 261, as he squares off against the current welterweight king Kamaru Usman in a rematch. The pair just met 8 months ago at UFC 251, as Kamaru Usman cruised to a unanimous decision victory against 'Gamebred' who had taken the fight on extremely short notice (Usman's opponent at UFC 258, Gilbert Burns was initially scheduled to take on Usman, but pulled out due to testing positive for the coronavirus).
More recently, betting odds released by SportsBetting.ag indicate that Kamaru Usman will be going into the fight as the clear favourite with odds of -355, while Masvidal will be the underdog – (+290). The odds are stacked very much in favour of Kamaru, even more than it was for his fight at UFC 251 (it was -250 then).
How will a 'full-training' camp Masvidal fare against Usman?
Kamaru Usman is coming off a brilliant knockout victory over his former teammate and sparring partner Gilbert Burns at UFC 258. The win saw him defend his welterweight title for the third successive time and also go past Georges St-Pierre's record for the most consecutive wins in the UFC (13 wins). Usman has vowed to finish Masvidal this time.
On the other hand, Jorge Masvidal hasn't fought since losing to Kamaru Usman at UFC 251. The BMF titleholder had been on a three-match win-streak before taking on Usman. He recently stated that he could easily beat Usman, if he gets a full training camp, which he will this time.
Will it be a walk-in-the-park for Kamaru Usman? Or can Jorge Masvidal produce a massive upset?